By Craig Atkinson, Calgary, AB
I was very impressed to read about the Milwaukee company Farmer's Fridge's healthy vending machines written about By Lori Fredrich's article "Farmer's Fridge reboots the vending machine with fresh, healthy options" for On Milwaukee.  Whether its their interactive display, BPA-free plastic mason jars or the wide variety of healthy options they offer, its impressive to see how healthy vending is going international!
Farmer's Fridge reboots the vending machine with fresh, healthy options
By Lori Fredrich, Senior Writer
Season's eatings! The weather may be getting colder, but Dining Month on OnMilwaukee is just cooking up, dishing out your winning picks in this year's Best of Dining poll. Dining Month is brought to you by Fein Brothers, your premier food service equipment and supply dealer in Wisconsin since 1929. Congratulations to all of the winners, and happy eating for all those who voted! See all the winners for the month so far here.
If you've ever wished there was a better, faster, more convenient way to eat healthy on the go, you might just be delighted with Farmer's Fridge, a brand new healthy food delivery system that will turn just about everything you know about vending machines on its head.
The new Farmer's Fridge vending machines are cropping up in convenient locations all over Downtown Milwaukee and beyond including Chase Tower, The CityCenter at 735 and the Faison Building.
At first glance, Farmer's Fridge machines look a lot like any other vending system. There's a case displaying jars of various food options, along with a touch screen that allows you to choose the item of interest and pay for it with a credit card.
But, it's the types of items you can get from the machine – including almond butter oatmeal, fresh salads, salmon Niçoise, soba noodles and snacks like chia pudding – that sets it apart. You can also access ingredients and nutritional information about each item before you buy.
Foods are packaged in BPA-free plastic mason jars, so they're safe and durable. In addition, a recycling receptacle allows easy disposal of used jars, which can also be saved and reused for any number of other purposes.
"We really try to think of it as a restaurant," says Farmer's Fridge founder and CEO Luke Saunders. "We want it to be inviting, and we want it to be obvious to people what they're getting, including ingredients and nutritional information."
It was about four years ago when Saunders left a well-paying job (and pending promotion) to launch Farmer's Fridge, a Chicago-based company specializing in high tech vending machines that offer up fresh restaurant quality salads, entrees and snacks.
He'd spent years working various jobs in both manufacturing and sales. And the idea for Farmer's Fridge was dreamt up while he was on the road, traveling for a sales position.
"I put in a lot of time on the road, and I kept thinking about ways to get more restaurant quality food into the places where I was visiting. In the end, I saw a real opportunity to use my background in manufacturing to really get fresh restaurant quality food to people if you changed the distribution model."
And that's exactly what Saunders did. He established a commercial kitchen where fresh healthy salads and simple healthful entrees were assembled and packed into recyclable BPA-free plastic jars. Those jars were then delivered to specially designed vending machines at area office buildings, hospitals and retail stores.
Why is Farmer's Fridge different?
"The freshness of the product was really our number one goal," he says. "We really want to blow everyone away with our product. So, everything is hand-cut in our kitchens and packed fresh. We make all of our own dressings. And we make it a point to deliver fresh products daily. In that way, we're delivering a product with zero compromise. And it's not what people expect from a vending machine. In fact, for us, we think of ourselves as a restaurant; the vending machine is just our system of delivery."
Saunders says it's also the technology that sets Farmer's Fridge apart.
"Our delivery system is unique," Saunders notes. "All of our fridges send reports in every night and that food is made to order and then delivered the next day. The fridges get smarter all the time, noting trends by location and assisting us in being better able to serve guests at each station."
In addition to using the vending machines, consumers can also download the Farmer's Fridge mobile app, which displays what's available at each location, as well as offering a rewards program which gives new users half-off off their first meal and then tracks their purchases and allows them to accumulate rewards for their purchases.
Saunders says that, although the company is growing quickly, he still believes in being hands on, spending at least sone day a week with the kitchen crew.
"And I'll be spending a lot of time in Milwaukee over the next few months," he says. "Because to me this is a really important, symbolic step for the business. We really want to get it right, so I really want to spend the time to get to know the market."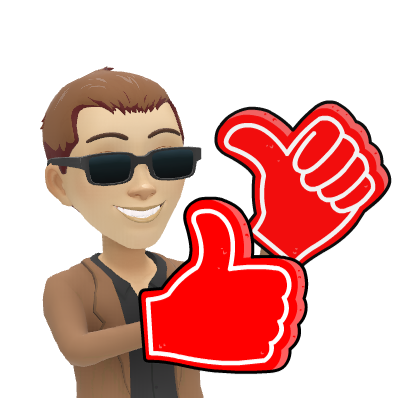 Look forward to next time,
Craig Atkinson, Calgary, AB
http://craig-atkinson.com/blog/